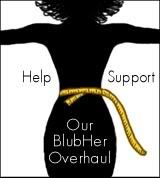 Just the other day I posted about
my new journey
to better health and weight loss.
I am sooooooo into participating...what a wonderful avenue for support, encouragement, possibly a few tears, but always a lot of bloggy-love.
Loosing weight is hard...but a wonderful network of friends, all trying to do the same can only make it easier! Yet another reason for me (and others) to LOVE blogging!!!!